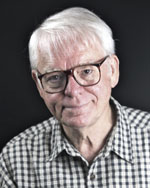 Paul Steinle
President, Valid Sources
Paul Steinle is the president of Valid Sources and the producer of the WNN report. Steinle is a veteran journalist and news media manager who has been teaching journalism since 1991. He launched graduate journalism programs at the University of Miami and Quinnipiac University. Since 2001 he has taught journalism and subsequently served as associate provost at Southern Oregon University.
Previously, Steinle had a 29-year career as a professional reporter and news media manager. He was the president of UPI and the Financial News Network; he was a TV news director at KING-TV in Seattle; and he reported from Saigon and Hong Kong for Group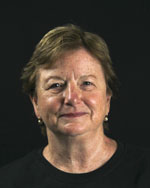 Sara Brown, Ph.D.
Secretary-Treasurer, Valid Sources
Sara Brown, Ph.D., is secretary-treasurer of Valid Sources and the reporter for the WNN Report. Brown has over 30 years experience as a human resource professional, management trainer, columnist and educator in the newspaper business. She was vice president of human resources at The Columbian (Vancouver, Wash.), and manager, organization development, at the Los Angeles Times.
Brown has conducted leadership workshops for the American Newspaper Publishers Association (now NAA), written monthly columns for the National Newspaper Association, is a past president of the national Newspaper Personnel Relations Association (now Media Human Resources Association). She has also advised small and medium-sized newspapers, nationally, on human resource and organization issues.
Brown has an M.S., University of San Francisco, and a doctorate in human and organization systems, the Fielding Graduate Institute.