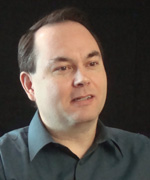 John White
Digital News Editor
John White is a news media veteran who has been developing news websites since 1996. White has been an editor, managing editor, manager of communications and president of an online media company. Before coming to The Edmonton Journal, White was deputy editor, online, of The Winnipeg Free Press.
White innovates digital practices daily while searching for ways to leverage social media and content marketing tools to expand audience and brand reach. His specialties include: New-media development and execution, on-the-fly editing, planning and posting, live-event producing, team building, and social media marketing.
White graduated from Red River College, Winnipeg, Manitoba, with a creative communications diploma. Subsequently, he taught himself WordPress, CSS, web-host handling and business plan modeling.
[AB-E 0201] - White (2:19)
John White, digital news editor, The Edmonton Journal, tells how the power and purpose of journalism became clear to him.