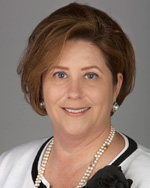 Jane Williams
Publisher
Publisher Jane Williams is responsible for all business and editorial operations of the Statesman and its affiliated publications, including statesman.com, austin360.com, and 10 weekly community newspapers.
Williams launched her media career at WATL-TV and WAGA in Atlanta. She joined Cox Television's WSB-TV in 1988 as an account executive and became a sales manager in 1997. Seven years later, she assumed the director of sales position at that station. In 2007, Williams was promoted to vice president of sales for Cox Television and in 2009 assumed the position of vice president of sales for Cox Media Group. As VP of sales, she worked with all CMG newspapers, television and radio properties.
Williams was not available for a video interview.