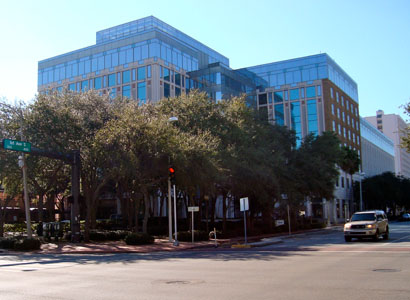 The Times Publishing Co., and The St. Petersburg Times are located at 490 First Ave. South, St. Petersburg, Fla.
Summary
This snapshot report on the St. Petersburg Times echoes many themes described by other newspapers in the "Who Needs Newspapers?" national report, for example the "Spinach vs. Cheeseburgers" argument. The argument goes like this: Should newspapers provide the news that readers need to know to be informed citizens in a democracy? That's the spinach. Or, should newspapers provide readers what they say they want. That's the cheeseburgers.
Historically, many newspapers concentrated on the spinach and were reluctant to listen to what readers wanted. That is changing and newspapers are embracing interactivity with readers. Yet, some spinach is critical. CEO Paul Tash relates his conversation with an attendant at a community swimming pool. She told him, "Your reporters are doing the work the government is supposed to be doing."
Editor Neil Brown describes a story Times' statehouse reporter Lucy Morgan wrote about a courthouse renovation in Tallahassee that grew unnoticed, if not for The Times, to a multi-million dollar project. Brown says The Times also provides knowledge and entertainment. "Readers can feel in the know; it's fun." (Click on Enterprise Stories for more examples.)
Joe DeLuca, publisher of both the Tampa edition and tampabay.com, addresses another theme newspapers are struggling with: finding an effective business model to gain revenue from digital products. DeLuca says, there is no "silver bullet" solution, rather he believes a newspaper needs to tap many diverse revenue streams.
DeLuca says the "basic business model [for newspapers] still remains the same." "We create content, we find an audience for that content, we deliver an audience to our advertisers, and they do some kind of business and commerce with them." What will change, says DeLuca is "the way we get paid. There may be 15, 20, 25 different types of revenue streams coming together around the digital piece." In his interview, DeLuca describes several digital revenue streams the Times is trying. (See the Backgrounder for more details about the Times digital operation and its new free newspaper, tbt* -- Tampa Bay Times.)
Check This
Click on The Story of the Newspaper to learn more about the St. Petersburg Times' unusual ownership arrangement with the Poynter Institute. DeLuca also thinks, "Calling ourselves a newspaper is a problem. " "It's like calling Coke, a can," he says. "We are a news and information company."
Click on J-Epiphanies to hear Tash, Brown and DeLuca relate their personal experiences of when the power and purpose of journalism became clear to them.
Coming Next
The Gulf States series: The Opelika-Auburn (Ala.) News, The Northeast (Tupelo) Mississippi Daily Journal, The (Houma, La.) Courier, and The Austin (Texas) Statesman.
-- Sara Brown and Paul Steinle